How to control opponent legs, part. 3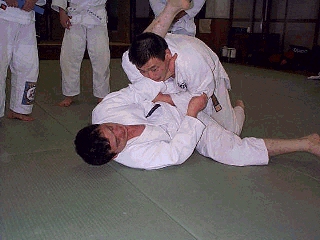 You carry his left leg on your shoulder, you fold his waist to prevent his legs power.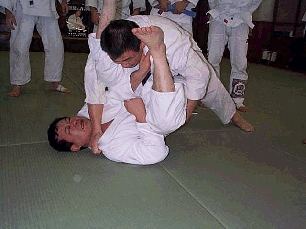 You fold his waist, grip his right collar, with your right hand.
His waist does not alive. In this case, you lift his waist, take his freedom.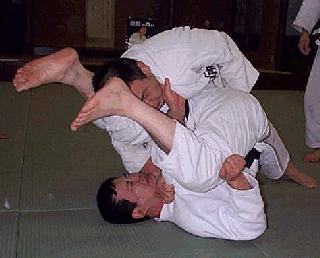 You fold his waist hold by "Yokoshiho-gatame". You hold his left leg, does not lies right of his face.
---
return to top

▲