When opponent lies on his back down, part. 4
You are upside, opponent lies on his back, he is trying escape turning other side.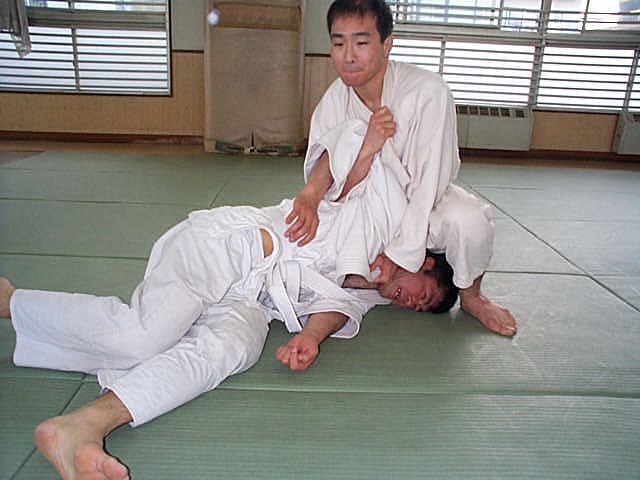 Entangle in opponent's right arm with your arm, push his rigth collar against tatami with your left hand, as you press his body with your rigth elbow.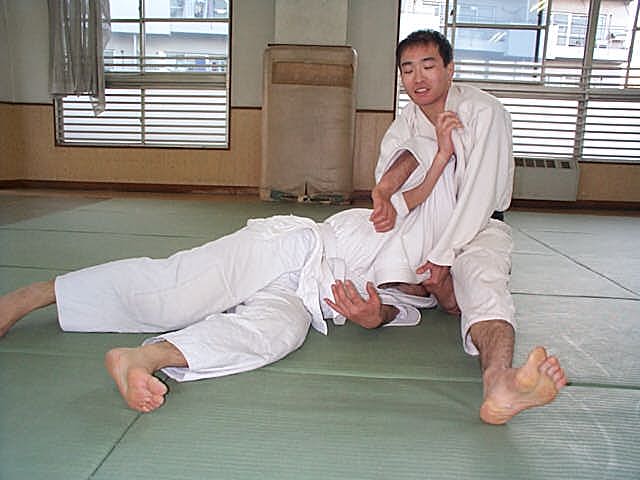 You ride on opponent's face with your hips.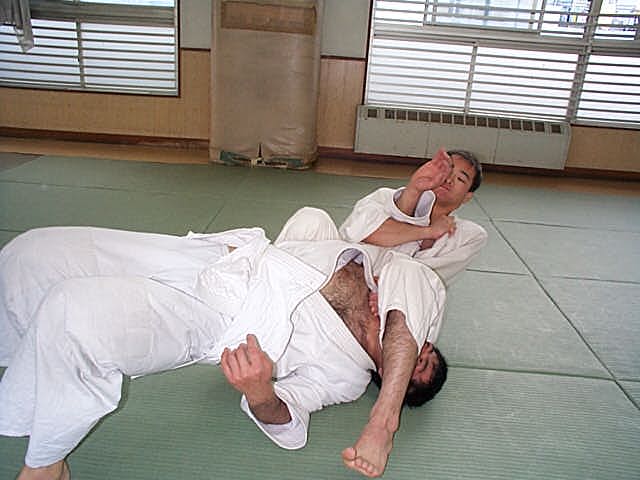 Raise opponent's elbow, you pull out his arm as you are warping back.
To upward his right thumb.
---
You don't need pull back his right arm, you press his collar.
It is important to seize of knee strongly, if your seizing is weak, it does not come into effect.
When your body become like straight line with opponent's body.
---
return to top

▲